Real Estate on Cape Cod, Year Round and Summer Rentals

Mortgage Information
Servicing all of Cape Cod - Sales and Rentals!
Economics 101: Demand goes up. Supple goes down. Prices rise.

Nationally, that's happening right now. With normal population increases and an improving economy, demand is growing, and supply is tight in many areas.
Additionally, despite analysts' predictions, interest rates have held at relatively low levels. Low rates keep home payments more affordable.
What might this mean for you?
If you're in the process of buying or selling, you're probably in a good spot. Many sellers are seeing higher bids, and many buyers can afford to make them because of currently low rates.

If you're planning to stay in the home you now own, it's likely your home value is growing. More equity and the possibility of refinancing at today's rates create a comforting combination that's tough to beat.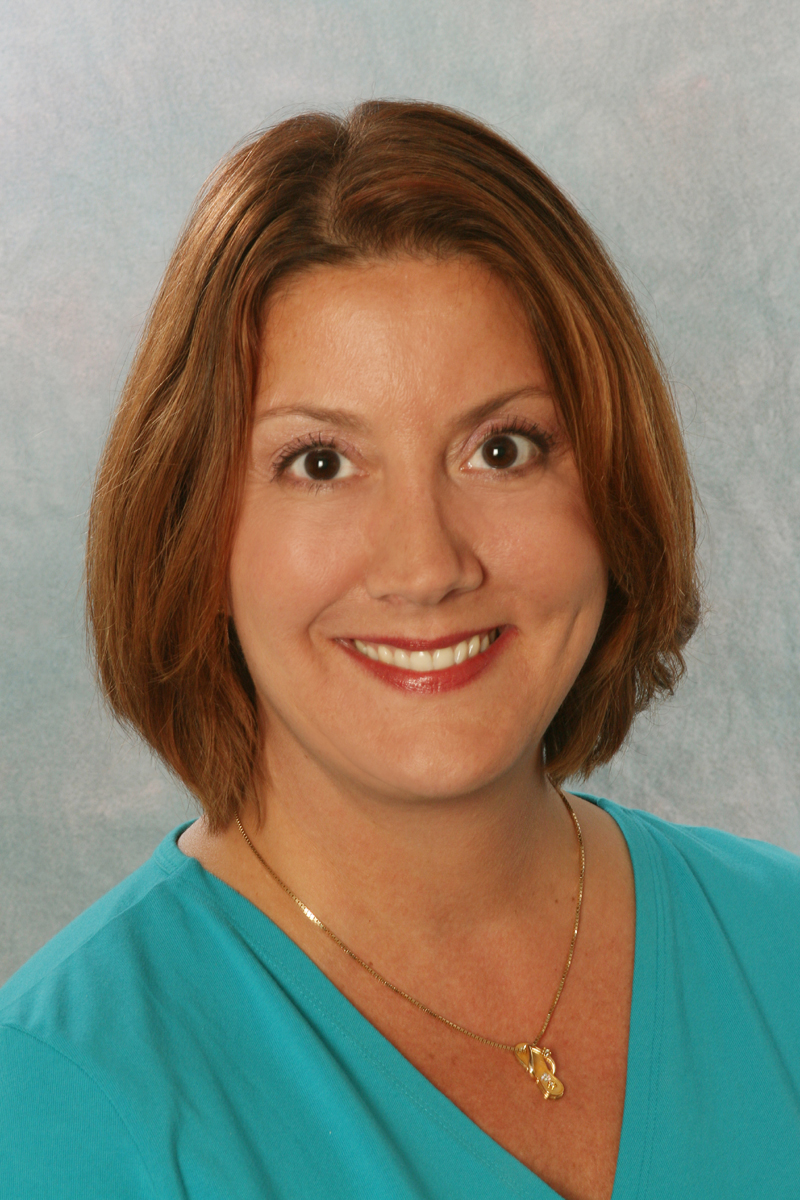 Lisa M. Oakley, Vice President and Sales Manager
Citizen's Bank
417 Barnstable Road MHY110
Hyannis, MA 02601
Phone: 508.778.6368
508.778.6368; Cell: 774.313.0437
774.313.0437; Fax: 508.778.6568
Lisa.Oakley@CitizensBank.com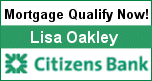 Yes, You CAN own your own home !
It's the American Dream and one of the biggest investments you'll make in your lifetime. At Citizen's Bank, we want to help make your dream of owning a home a reality. That's why we offer the Soft Second Mortgage, through the Massachusetts Housing Partnership and Massachusetts Affordable Housing Alliance. A Soft Second Mortgage makes it easier to qualify and afford a home of your own. A Soft Second Mortgage offers -
Lower Monthly Payments. A reduced fixed rate and no private mortgage insurance result in lower monthly expenses.

Lower Downpayment Requirement. Just 3% of the purchase price is required as a downpayment - some of which may be from gifts. At least 1.5% must be your own money.

Easier Qualifying. The unique loan structure* usually enables you to qualify for more than with other loan programs. And our mortgage experts can help you build your credit history.
Eligibility Requirements:
Your property must be located in Massachusetts and must be your primary residence.

Your property must be a condo or a one-to-three-family home.

You must meet income guidelines.

To find out home much home you can afford, click on the Mortgage Calculator on the left !
For more information on these and other programs we have available, please contact Lisa Oakley today at:
Office Phone: 508.778.6368
508.778.6368
Cell Phone: 774.313.0437
774.313.0437
E-Mail: Lisa.Oakley@CitizensBank.com
Or Visit My Web Site by Clicking Here: Lisa Oakley at Citizen's Bank
Type your information into the form below, click "Calculate" and the calculator will figure out your mortgage payment.
(NOTE: Don't Use Commas in the form fields)

Term (Yrs.):
Interest Rate:
Loan Amount:
Annual Taxes:
Annual Insurance:
Resulting Payments
---
| | |
| --- | --- |
| Monthly Principal and Interest | |
| Monthly Taxes | |
| Monthly Insurance | |
| Total Payment | |
---
This information is accurate but may not apply to your actual mortgage agreement. Consult a professional Realtor or Mortgage Company for a written quote.


We proudly present our all-inclusive Real Estate Resource Center on Cape Cod, Massachusetts serving the towns of Barnstable, Bass River, Bourne, Brewster, Buzzards Bay,
Cataumet, Centerville, Chatham, Chilmark, Cotuit, Craigville, Cummaquid, Dennis, Dennisport, East Brewster, East Chop, East Dennis, East Falmouth, East Harwich, East Orleans,
East Sandwich, East Wareham, Eastham, Edgartown, Falmouth, Forestdale, Gay Head (Aquinnah), Green Harbor, Harwich, Harwichport, Hatchville, Hyannis, Hyannisport,
Marstons Mills, Martha's Vineyard, Mashpee, Mattapoisett, Menemsha, Monument Beach, Nantucket, New Seabury, North Chatham, North Eastham, North Falmouth, North Truro,
Oak Bluffs, Onset, Orleans, Osterville, Otis Air Force Base, Pocasset, Provincetown, Sagamore, Sagamore Beach, Sandwich, Silver Beach, South Chatham, South Dennis,
South Harwich, South Orleans, South Sandwich, South Wellfleet, South Yarmouth, Teaticket, Tisbury, Truro, Vineyard Haven, Waquoit, Wareham, Wellfleet,
West Barnstable, West Chatham, West Chop, West Dennis, West Falmouth, West Harwich, West Hyannisport, West Tisbury, West Yarmouth, Woods Hole, Yarmouth, Yarmouthport
We do it all with a personal touch and look forward to helping you find the ideal property
whether you are moving four miles or four thousand miles.