Real Estate on Cape Cod, Year Round and Summer Rentals

Cape Cod Property Maintenance
Servicing all of Cape Cod - Sales and Rentals!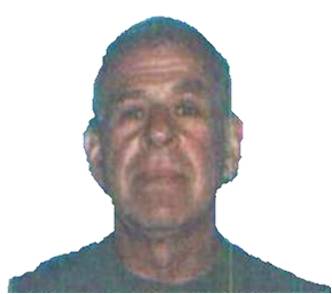 MCP CONSTRUCTION

Charles Pisacano, Licensed Construction Supervisor
MA License #19803

RENTAL and PROPERTY MAINTENANCE

:
Water & Maintenance Services
Customized Property Maintenance Services-


We have a team consisting of a licensed general contractor, master plumber, licensed electrician, landscaper, and snow removal. Any emergency repairs will be handled promptly. All non-emergency repairs are examined by a Seaport Village Realty, Inc. Osterville agent or contractor and 2-3 quotes given if requested by landlord, for work to be performed. It is the landlord's decision on what repairs will be done. Margo & Co., Hyannis must abide by local Building and Health codes, and reserves the right to make emergency repairs, as required by Town agents. For emergencies we will attempt to contact Landlord immediately and if landlord is unavailable, we will then proceed at our own discretion. Landlord is responsible for payment of all work done to property.


Margo & Co. Hyannis can customize their services To suite a Landlords particular needs. We can provide Fall winterization, weekly or monthly house checks for vacant homes. Just ask and we can do it!

Margo and Charlie Pisacano have been active licensed Real Estate agents since 1989 and own and operate numerous single family, multi-family and commercial locations. Charles Pisacano is a licensed general contractor, experienced in building and remodeling. All agents on staff at Margo & Co., Hyannis hold Real Estate licenses to better serve your interests and real estate investments.

We proudly present our all-inclusive Real Estate Resource Center on Cape Cod, Massachusetts serving the towns of Barnstable, Bass River, Bourne, Brewster, Buzzards Bay,
Cataumet, Centerville, Chatham, Chilmark, Cotuit, Craigville, Cummaquid, Dennis, Dennisport, East Brewster, East Chop, East Dennis, East Falmouth, East Harwich, East Orleans,
East Sandwich, East Wareham, Eastham, Edgartown, Falmouth, Forestdale, Gay Head (Aquinnah), Green Harbor, Harwich, Harwichport, Hatchville, Hyannis, Hyannisport,
Marstons Mills, Martha's Vineyard, Mashpee, Mattapoisett, Menemsha, Monument Beach, Nantucket, New Seabury, North Chatham, North Eastham, North Falmouth, North Truro,
Oak Bluffs, Onset, Orleans, Osterville, Otis Air Force Base, Pocasset, Provincetown, Sagamore, Sagamore Beach, Sandwich, Silver Beach, South Chatham, South Dennis,
South Harwich, South Orleans, South Sandwich, South Wellfleet, South Yarmouth, Teaticket, Tisbury, Truro, Vineyard Haven, Waquoit, Wareham, Wellfleet,
West Barnstable, West Chatham, West Chop, West Dennis, West Falmouth, West Harwich, West Hyannisport, West Tisbury, West Yarmouth, Woods Hole, Yarmouth, Yarmouthport
We do it all with a personal touch and look forward to helping you find the ideal property
whether you are moving four miles or four thousand miles.