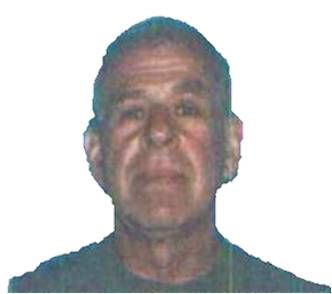 PROPERTY WATCH SERVICES

Charles Pisacano, Licensed Construction Supervisor
MA License #19803

RENTAL and PROPERTY MAINTENANCE

Yearly Rental Optional Services:

Marketing:
- Cape Cod Times: occasional print and maintain online presence as slots are available
- Posting on our website, SeaportVillageRE.com
- Realtor.com –nationwide Real Estate data base for rentals and sales
- Craigslist -postings with pictures
- Cape Cod and Islands Multiple Listing- rental data base
- MLS Pin- RI to NH Multiple Listing data base for rentals and sale
- Showings: Show to prospective tenants- 9 am to 7 PM, 7 days

Strict application process:
We collect copies of drivers licenses, car registrations, current pay stubs or tax returns if self employed. We run a tenant history report for evictions, and a full credit report. We cross reference all addresses showing on provided documents. We require a minimum 4 year landlord history and a minimum 4 year employment history. We conduct and an extensive internet back ground check and court reports. Once application data is verified to the best of our ability, we submit for owner's consideration. Property owner makes the final decision on whether to accept or decline applications for any legitimate reason. Seaport Village Realty, Inc. Osterville abides by Fair Housing Practices.

Acceptance:
Upon acceptance, tenant is required to post a non-refundable deposit (often the 1st month's rent), which is held in escrow until move-in is completed. Once a tenant is accepted, landlord is legally bound to lease to tenant at the agreed upon terms.

Lease Preparation:
Seaport Village Realty, Inc. Osterville will prepare the lease, statement of condition, lead paint disclosure, w-9 for tenant escrow account for landlord's review.

Move-in:
Once all lease documents approved by both parties, a move-in date is set up, to sign leases. Utilities are changed. Photos are taken, documenting move-in condition and provided to both parties. Balance of funds are collected at move-in. Broker's fee of 10% of yearly contract amount is deducted at that time and balance forwarded to landlord.

Escrow Account Setup:
Landlord is responsible to set up the security deposit escrow account (if security deposit is collected) in a Massachusetts Bank and written notice must be given to tenant within 30 days of commencement of lease.

Lease Renewal- 2nd year:
30-60 days prior to expiration of lease, Seaport Village Realty, Inc. Osterville will contact landlord and tenant to determine if renewal is desired and acceptable to both parties. If so, Seaport Village Realty Inc. Osterville will prepare renewal lease, update application with current contact numbers and employment and arrange for renewal inspection, renewal photos and signing of renewal lease. A 5% broker's fee is charged (based on new contract amount for 2nd years rent).

Lease Renewal- 3rd year and onward: OPTIONAL
Landlord may retain our services for ongoing renewal services after the 2nd year, at their option.

Seaport Village Realty, Inc. Osterville does not include property management at the above terms and conditions. However, we do help facilitate any landlord/tenant concerns that arise throughout the contracted tenancy period.

Summer -Short Term Rentals

15% Brokers fee for any rental less than 6 months. Owner to provide cleaning service or we can provide names if needed.

Cleanliness:
Landlord is responsible to provide a top level of cleanliness (to be discussed with rental agent) or Seaport Village Realty Inc. Osterville will have property cleaned and bill owner. Let's work together and maximize your summer, YR or off season rental income.

Levels of Property Management
Full Property Management- Once tenant is secured and has moved in; Seaport Village Realty Inc. Osterville will act as the liaison between tenant and landlord for all emergencies. We will collect the rents, set up the escrow accounts for last month and security deposit as well as intercepting all calls and problems, such as dispatching a plumber, carpenter or electrician for emergency repairs. Landlord to provide Seaport Village Realty Inc. Osterville with an active credit card for emergency payments. Landlord may set limits.

Property Management Fee is 15% of monthly rent – tenant contacts Seaport Village Realty Inc. Osterville for everything- no contact with landlord. Emergency services may be billed at the low rate from $45 hr for supervising any construction or repairs on landlord's behalf .
ON call Fee: no routine management or monthly contract. Call as needed @ $45 hr.

We have a team consisting of a licensed general contractor, master plumber, licensed electrician, landscaper, and snow removal. Any emergency repairs will be handled promptly. All non-emergency repairs are examined by a Seaport Village Realty, Inc. Osterville agent or contractor and 2-3 quotes given if requested by landlord, for work to be performed. It is the landlord's decision on what repairs will be done. Seaport Village Realty, Inc. Osterville must abide by local Building and Health codes, and reserves the right to make emergency repairs, as required by Town agents. For emergencies we will attempt to contact Landlord immediately and if landlord is unavailable, we will then proceed at our own discretion. Landlord is responsible for payment of all work done to property.

Customized Property Maintenance Services
Seaport Village Realty Inc. Osterville can customize their services To suite a Landlords particular needs. We can provide Fall winterization, weekly or monthly house checks for vacant homes. Just ask and we can do it!

Margo and Charlie Pisacano have been active licensed Real Estate agents since 1989 and own and operate numerous single family, multi-family and commercial locations. Charles Pisacano is a licensed general contractor, experienced in building and remodeling. All agents on staff at Seaport Village Realty, Inc. Osterville hold Real Estate licenses to better serve your interests and real estate investments.